A New Home AND a Tax Rebate?
That's right! You don't have to run away from home to avoid property taxes on your home. You can RUN TOWARD the Advantage 1st Addition and enjoy 10 years of graduated tax rebates on your newly built home. The Advantage 1st Addition includes 14 covenant-protected, custom home sites ranging from 1/3 to 1 full acre.
TEN YEAR TAX REBATE
In addition to the satisfaction of having a new home designed for your needs and taste, take a look at the savings you could enjoy building your dream home rather than purchasing an existing home!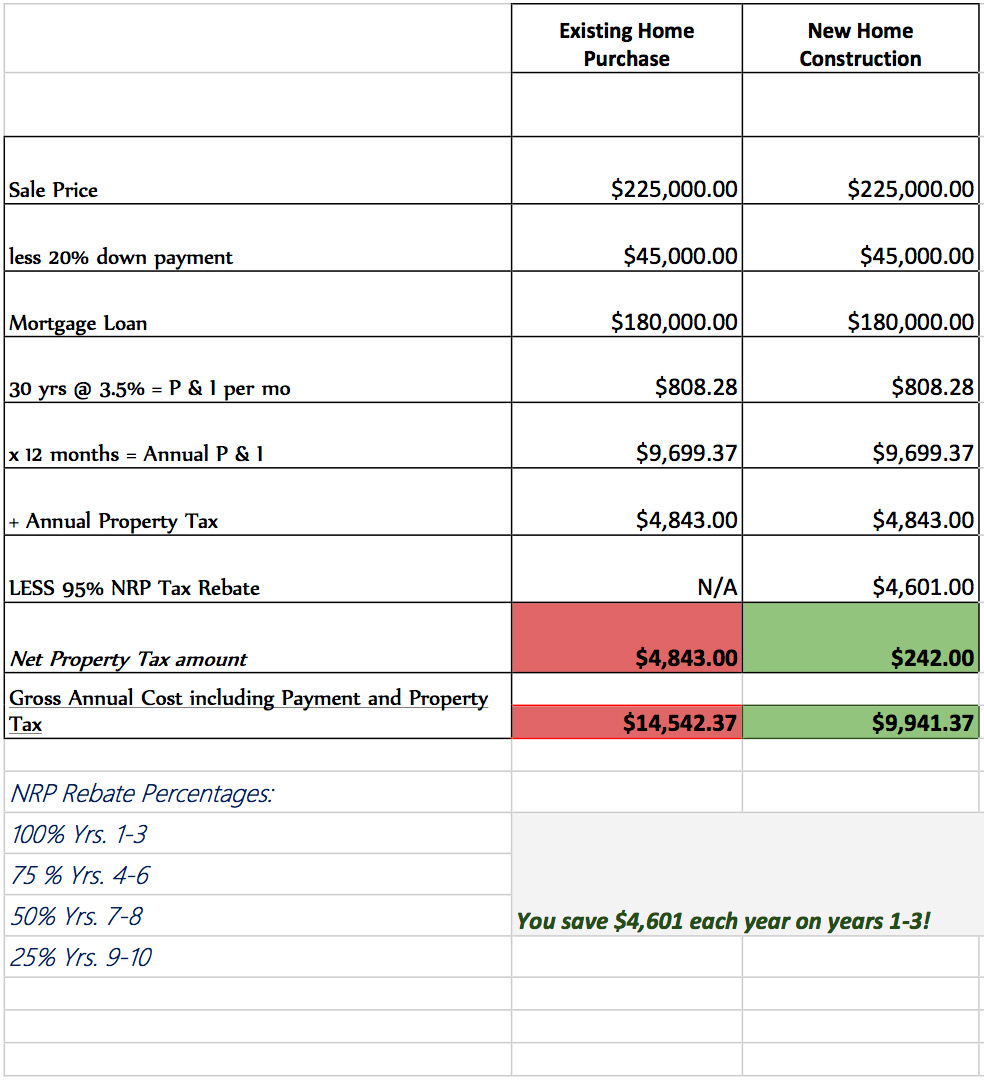 Get information about the 10 year tax rebates here-
NEIGHBORHOOD REVITALIZATION PLAN
The City of Russell, Russell County, and USD 407 are jointly offering a tax rebate program to citizens who build new, or make improvements to, their residential and commercial property. The program gives property owners within a designated area the opportunity to receive a rebate for 10 years on additional property taxes assessed as a result of property improvements or new construction.
HOME SITES AVAILABLE
Bring your own Builder, or Bring your own Home! There is an excellent selection of lots available for your next home site. All lots have Electric, Water, Sewer, and Gas utilities in place – and THERE ARE NO SPECIAL ASSESSMENTS! Whether you are interested in a large double lot that will allow you to add that outbuilding you always wanted, or just a large single lot that will allow you to watch the beautiful Kansas sunsets-there is something for you in the Advantage 1st Addition. All lots are a minimum of 13,000 sq. ft. Check out the lot map here:
COVENANTS AND RESTRICTIONS
Protecting the value of your home goes beyond regular maintenance. The homes and neighborhood surrounding your new investment can have a positive or negative impact on current and future values. Neighborhood Covenants, Conditions and Restrictions set guidelines that all surrounding property owners agree to comply with to ensure a desirable neighborhood environment. The Advantage 1st Addition covenants protect you as a property owner and will provide peace of mind as you begin your new life at your new address! Check out the specific details here: